I'm just me :) Hi.
Staff member
Joined

Jan 1, 2001
Messages

58,311
a Telecom provider is what gives you your phone calls and internet on your phone.
i am with tmobile right now with a 4g+ 225mbit account with 20gb traffic limit.
it performs pretty well, i can be on facetime video for 12 hours, no problem.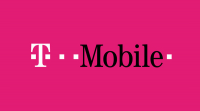 I am quite happy with them. Their support is acceptable, and their products are just like the rest, but I am content with the packet loss being low, the coverage being fine where I am, and the stability of the connection.
One thing that I find a must is that if I go over any limit it doesn't just overcharge me, but it just cuts it off to a certain point instead. Your net goes slow, rather than a surprise $300 bill.
Last edited: