I'm just me :) Hi.
Staff member
Joined

Jan 1, 2001
Messages

59,011
[edit: This event has now ended]
Here we go! It's time to hunt for the Easter Eggs! The Easter Bunny is back!
On the
4th of April 2021
, you will be able to
participate in the 1MoreBlock.com Easter Egghunt Event.
There is a temporary world where around
every couple of hours the easter bunny is dropping off easter eggs
for you to find.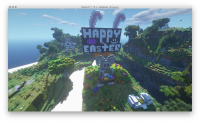 > starts ..
(25 eggs, not 50) (10 minutes, not 5)

>ends ..

This temporary world is called Easter, and you can get there when it's announced by typing:
/egghunt
The announcement will say that it starts in a few minutes, and once you get there you type:
/egghunt fly
You can fly for up to five minutes, making it a lot easier to explore the temporary world you're in.
This Easter world is imaginary, like the Easter Bunny :P It's a land made of floating islands, like the End world sort of. No floor! So be careful! It's also a small world, just about 300 blocks around the spawn point. So finding an egg shouldn't be too hard.
Anyway, once you type /egghunt and /egghunt fly and the Easter Event starts,
there will be 25 Easter Eggs spawning all around
the place every couple of hours.
All you have to do is touch the egg with a right click, if it's a proper easter egg it will explode in fireworks and crack open. Dropping your goodies on the floor.
Each time someone finds an egg, it will announce it in the chat.
So you will also know if there's enough eggs left or not.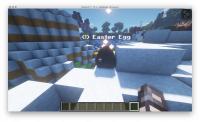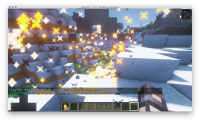 Come prepared when the event starts,
have some food on you but leave your valuables at home
and come with an empty inventory. This way if you do die in the void, you only lose some exp levels. And you have enough space to pick up all the goodies.
Please note that there are also a few rare easter eggs, they might hold much more fun goodies.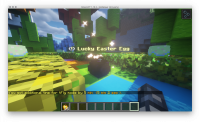 To avoid fights between players: Whatever is on the floor is free to be picked up by other players. If your inventory is full or die, and someone else picks it up: They do Not have to give it back (giving back is a courtesy). There's going to be multiple /egghunt events, please just try again on the next one.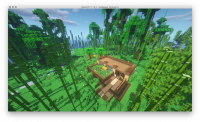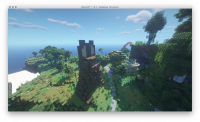 Last edited: