I'm just me :) Hi.
Staff member
Joined

Jan 1, 2001
Messages

58,040
Dear friends,
It's with great pleasure that I am announcing the biggest adventure we've yet to have in 2018 for 1.12.2, and that is all I am going to really say about it.
You really have to stay tuned.
Sign up on the forums, subscribe to this thread to stay tuned, and be one of the lucky few soldi.., I mean players, that get to go on this last adventure of this year.
How to play, when to play, what it will be about, and all the details will be kept quiet for today.
Check back in tomorrow.
But hopefully this first post has given you a couple of
hints
.
Yes, there are conditions, and yes it will cost you some in-game money and in-game items in order to be eligible to play.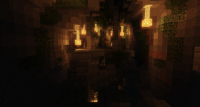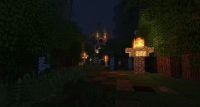 [ epic adventure music starts playing ]
[ audible gasp ]