I'm just me :) Hi.
Staff member
Joined

Jan 1, 2001
Messages

60,037
Throughout the month October (2022) you will find the server being slightly different than the other months of the year.
Maybe there's some ghosts, a Halloween event at the end of it, and extra games, booster events, and .. well, candy, as much candy as there are ghosts!
October 1st : 1MB FUN BOT, to balance out the spookeyness.
- You will notice the 1MB Fun bot throwing out more questions than ever before, not only that. There are four more game modes besides trivia, flash cards, unscramble, and hangman. We now will have challenges .. the first to consume (eat) a certain item. The first to place or break a block. And the first to kill a certain entity. Some seem impossible, some challenges are super easy. The prizes, well, they're fun!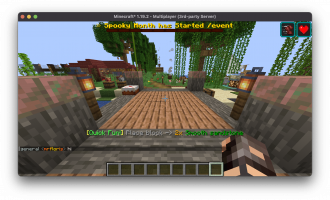 October 1st : FISHING TOURNAMENTS, can you survive the crab attack?
- Active players noticed a spontaneous test of the fishing tournaments that are scheduled for certain days throughout this month. Some even participated. Some got attacked by scary crabs, and some won first prize for fishing the longest fish.
Missing it/ No worries!
- Schedule: When the day of the 6th ends at midnight, October 7th, will have another one. You can check with /servertime what the Dutch time is. It will announce it automatically in #events on discord.gg/floris 5 minutes before it starts.
- Schedule: The 7th isn't the only date, the 14th and 21st are also on the agenda to automatically start a fishing tournament.
- Prizes: Rewards are paid automatically to the person who catches the longest fish, 2nd place and 3rd place winners will also get some goodies. And you even get a thank you reward for simply participating.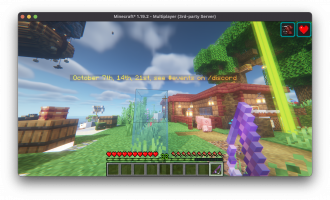 October 1st : YES, We don't stop there!
LETS VOTE !
- This isn't /vote, this is about the new polls we've recently posted in our Discord #polls channel. We are about to make some changes to the server, but not without your input. Do you want to make the server more dangerous? Easier? Cooler? Pick yes or no in the reactions and help us choose what to do moving forward with the server.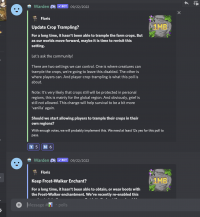 October 1st : It doesn't stop here! GIVEAWAYS !!
-
The giveaways for October have started
, from Discord Nitro to in-game Points, and more. Join our Discord and find the #giveaways channel and figure out which of the 12+ giveaways you want to participate in. The bot has end-dates spread around the month, with nitro at the end. So you can't miss out.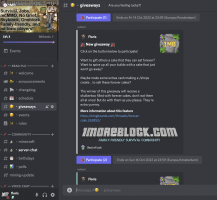 October 1st :
GIIIAAAANNTSSSS roam the worlds.
- You heard me, you will be in /general, or /wild, and there's even a chance in /oneblock and /skyblock (super dangerous!) where a GIANT can spawn and target you if you're nearby enough. They will damage you greatly, give you knockback you've never seen before. And if you make any progress killing it, it will call in the help of minions to prevent you from winning the fight. ARE YOU GOOD ENOUGH TO SURVIVE IN SPOOKY OCTOBER?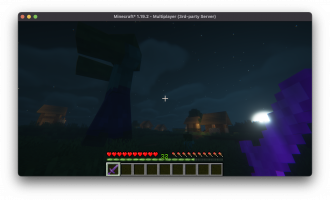 October 1st :
JOBS BOOSTER AT MAX
- Yep, This Saturday, RIGHT NOW, if you like your ingame Jobs! You can earn so many points. AND YOU WANT THEM, because when we update the /jobs shop in October, November, adn December, you might want to spend those points. You can already get a bedrock pickaxe with it. This will be one of the FEW unique times THiS year that the boosters for jobs will be just stupid high. Probably mcMMO on Sunday btw!

October 1st :
SPECIAL /RUN GAME
Well, it's the same one, but with three spawners for the winners of two games! it starts in 4 hours @ Saturday, October 1, 2022 11:59 PM (ingame you can type /servertime to keep an eye on it) Requirements: We need at least 5 players to start the run game. Prizes: Regular rewards for winning, three spawners, netherite block, and it doesn't matter which world you want your rewards in. This includes oneblock!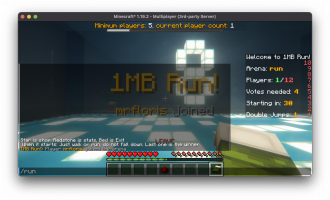 Please stay safe
, you can easily lose your life on the server, your exp, and in some words even your items in lava or the void. It's a spooky month after all.
What's more to come? Keep an eye on #announcements and #events on Discord, and this thread of course!
Because we will have more bosses in certain worlds, maybe other types of tournaments, new features, server improvements, boosters of all sorts, random drop parties maybe, scary scary ghosts, and Halloween-themed features. And eventually at the end of the month, a Halloween weekend from Friday evening to Tuesday morning.
I will update this thread and the appropriate discord channels when there's more news to share! And the on-join welcome message on the game will have a link to this thread and an invite to our discord. It's impossible to miss out!
And that's not all, in November we will continue the fun on the server, ending with a Thanksgiving event, quickly followed in December with a Holiday Season month with daily advent, and end it with a gift from Santa the server owner under the tree, JUST for YOu!
Last edited: